Protein treatments are used to add strength and resiliency to damaged hair. When used in the right way this can be a handy item to add to your regimen.
*If you want the same strengthen of a protein treatment without the hardness and dryness, check out this list of 5 Protein Deep Conditioners
Read:  Understanding the Importance of Protein/Moisture Balance
Homemade vs. Store Bought Treatments
There are homemade remedies such as the old egg yolk and there are store bought solutions such as Aphogee Two-Step Protein Treatment. As for as how useful the eggs are for adding protein to your hair, that is debatable. Most likely they are better for you when you consume them rather than use them as hair conditioner/protein treatment. For a protein treatment to be effective it must contain hydrolyzed proteins (which eggs are not); meaning the size of the protein must be small enough to penetrate hair. Protein treatments work by filling in gaps present on your hair strand and forms a temporary bond; unhydrolyzed proteins aren't the right size and simply can't do this.
The Natural Haven Bloom, a natural hair blog with a scientific approach, covers this in more detail here. However, there are some women who have used eggs as part of their homemade remedies and have seen success. So I guess to each his own.
When They Are Useful
With that being said, in order to see results it's recommended that you buy a product that is specifically designed to give your hair an effective protein treatment. This can be useful for those with relaxed hair to repair the damage from the effects of relaxing and it is also useful for naturals. Weather, manipulation, and general wear and tear our hair incurs damage. Protein treatments along with good hair care practices can combat minor to severe damage or breakage.
I find them to be particularly useful for my 4c hair which is super kinky-coily and extremely fragile. The simple act of combing my hair results in some form of minimal breakage, which is why I think it is a great idea to implement protein treatments into my regimen from time to time. Also when I decide to flat iron my hair I think this is a great way to give my hair a way to essentially brace itself from the heat. When I used it before my last flat iron I had a lot of nice bounce to my hair which was pretty awesome.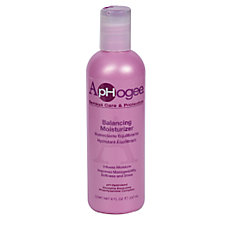 5 Tips for Using a Protein Treatment
When you use a protein treatment like Aphogee stick to the directions. You only need to use this product every 6-8 weeks. It's pretty strong stuff , so frequent use is unnecessary and depending on the health of your hair you may not even need to use it that often.
During application do not comb your hair. It hardens as it takes effect and combing it could do some damage.
This product should be used along with a hooded dryer. If you don't have one use a hand blow dryer with a diffuser to supplement.
Follow up with the second step, Aphogee Moisturizing Balancing Conditioner. Protein can harden hair and a balancing conditioner is a necessity to restore softness and moisture.
You may want to follow-up with a moisturizing deep conditioner afterwards if hair is still hard and dry.  Here's a list of 5 Moisturizing Deep Conditioners
What's Your Favorite Protein Treatment?